About Timber Products Inspection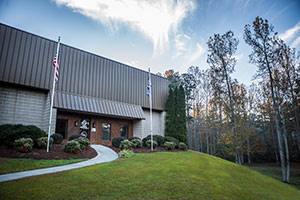 Timber Products Inspection Inc. (TP) is an independent, third party wood products inspection, testing and consulting company. TP's corporate office is located in Conyers, GA, and we also have an additional facility in Vancouver, Washington.
With field representation throughout the United States, TP provides professional forest inspection services to most of the wood products industry. TP has grown to provide high quality assurance services to the following facilities: grade stamping; pressure treating; heat treating; panel manufacturing; pallet manufacturing; log/timber frame manufacturing; truss manufacturing; utility product manufacturing, engineered products manufacturing, and green building programs. Whether it's sawmilling drying, component fabrication, treating or gluing, we know wood, and we know it better than anyone else.
In addition, we offer laboratory services for the analysis of solid biomass fuels, wood preservatives, environmental analysis and physical properties of lumber. Our labs have state of the art equipment, and are staffed by professionals who have the knowledge to answer your questions and help guide your project.
Because TP is fully committed to the wood industry, we also offer skilled expertise to architects, engineers, building code officials, contractors, individuals, lawyers, exporters, public/private utilities and government utilities.
History
TP started out as a two-man company in 1969 and has grown to be the largest independent wood products inspections and testing agency in the US. Throughout our growth we've followed a single goal: to provide the highest quality inspection services to all of our customers while maintaining the integrity and assurance long associated with our name. Thru ongoing industry involvement, our employees bring the knowledge you need to stay up-to-date on the development, formation and implementation of industry standards.
Our commitment to our customers continues to drive our success.