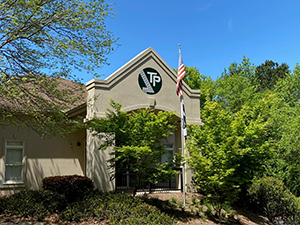 Proudly serving the Forest Products Industry for over 50 years, Timber Products Inspection (TP) offers a diverse set of quality services focused on ensuring your business is successful.
TP started out as a two-man company in 1969 and has since grown to be the largest accredited agency under ALSC for lumber, treating, WPM and wood pellet auditing programs. TP currently serves clients in 16 countries and handles over 20 different wood products. With professional field representatives ready to serve you, TP's quality inspection services deliver the confidence to drive success to your business.
In addition, TP offers laboratory testing for the analysis of solid biomass fuels, environmental and wood preservatives, and physical properties of lumbers. TP also offers skilled expertise to architects, engineers, building code officials, contractors, individuals, lawyers and utilities.
From professional field inspections to in-depth laboratory testing, TP offers the innovation and technology solutions that move your business forward.
TP's expertise includes the following:
Grading & Inspection Services
Cross-Laminated Timber
Engineered Wood Products
Engineered Wood Products
Export Wood Packaging
Forestry Certification
Glulam/Finger Jointed
Hardwood KD Certification
Log Home Services
Lumber Mill Services
Pallet Quality Assurance
Panels & Plywood
Softwood Lumber
Specialized Auditing Programs
Transient Lumber
Treated Wood
Truss
Utility Poles & Crossarms
Wood Pellet Auditing
Engineering Services
Residential and Commercial Building Projects
Laboratory Testing Services
Analytical & Environmental Testing
Solid Biomass Testing
Physical Lumber Testing
Training Services
Dry Kiln
Grader
Planer Setup and Troubleshooting
Quality Management
Headquartered in Peachtree City GA, TP also has offices in Conyers GA, Duluth MN, Farmington MO, Trussville AL, Vancouver WA and Langley BC Canada.