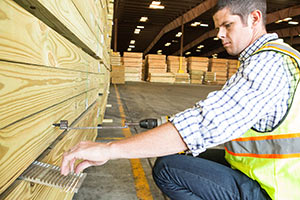 Timber Products Inspection (TP) is the largest independent agency for treated material, representing more than 90 percent of the treated facilities nationwide. Accredited by the IAS and American Lumber Standards, we inspect more than a billion board feet each year. We stay ahead of the curve: before new preservatives reach the market, we've put them through a battery of tests and we know them inside and out.
Our customers:
Our customers extend through all 50 states, Puerto Rico and Canada. Our commitment and service to each and every client sets us apart. Each day we work to maintain high standards, help customers meet their budgets and avoid costly retreats or discards. After working with our professional staff at TP, many of our customers have experienced a reduction in costs.
How can we help you?
Assist with calibration of quality control instrumentation
Review of plant sample preparation techniques
Work with each customer to maximize cost efficiency in each facility
Inspection of fire retardant lumber
Packaging audits
Individual plant audits