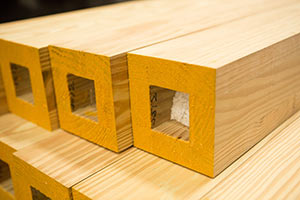 For over 45 years, Timber Products Inspection (TP) has been a leader providing quality third party auditing services to the lumber industry. We know this industry and what it takes for manufacturers to be successful and provide a product that meets the current building codes. Our professional staff has the expertise to work with you, answer your questions, and guide you thru the process.
Below are some of the products TP is currently accredited to Inspect:
Cross Laminated Timber (CLT)
Glulam Beams
I-Joists
Nail Laminated Beams (Mechanically Laminated Wood Assemblies)
Trusses - Cold Formed Steel
Trussed - Metal Plate Connected Wood
Wall Panels - Wood
Accredited by the International Accreditation Service, Inc., a subsidiary of the International Code Council, our quality control programs are recognized by code officials in the US as well as other countries.
Give us a call today, and let TP monitor the quality system for any product you manufacture!